Not more timetracking
just easier timetracking
Jira StopWatch is a desktop tool for recording time spent on different Jira issues. It is fully integrated with Jira, for automatic fetching issues and submitting worklogs. And it is open source.
New maintainer wanted! As I have switched job and no longer use Jira in my daily work, the incentive to actively maintain Jira StopWatch has declined for me. So I am looking for someone, who would like to take over the project. Please write me at carsten@sarum.dk, if you are interested. My only demand is, that it is kept open-source.
Track multiple Jira issues
Quickly add/remove as many time-tracking slots you want available.
Time is reported in Jira time-logging format (eg. 2h 31m).
Jira issue keys are saved on program exit - including time tracking state.
Easy issue selection
Switch between all your favorite JQL filters.
Select issue keys from list of available issues, based on JQL filter,
or simply copy/paste Jira urls to automatically extract issue key.
Easy worklog posting
Posting spent time into Jira as a worklog with comment.
Worklog comments can be saved with timestamp for later posting.
Control remaining estimates.
License
Apache License version 2.0 - please read LICENSE.txt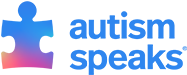 Get involved!
Get the source code at Github. Pull requests are more than welcome!
Bug reports, feature requests etc. are welcome. Please use Github for this.
Or contact me at carsten@sarum.dk